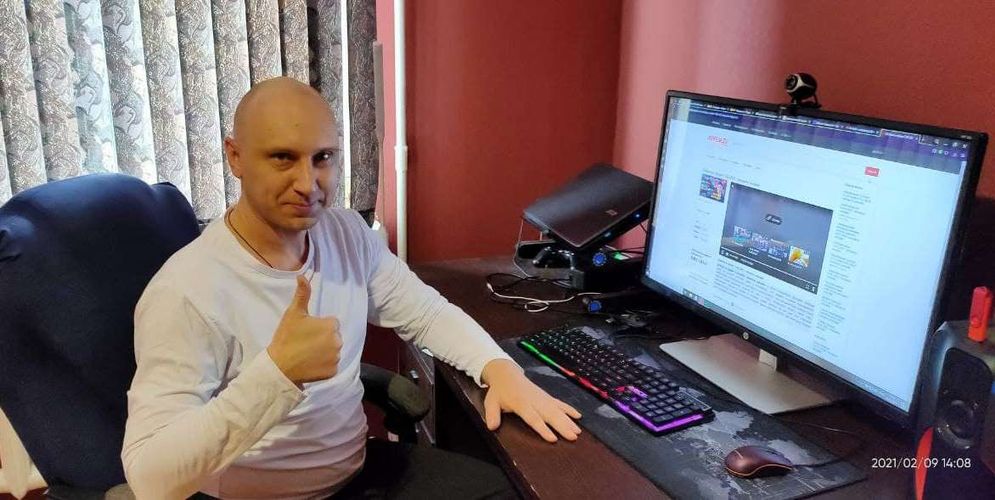 Despite the fact that today education is becoming more accessible and human opportunities are expanding, people with disabilities still experience some problems with access to quality education and, as a result, it is more difficult for them to get a well-paid interesting job. There are many reasons for this, but one of the key factors is still the lack of a barrier-free environment, both physical and virtual.
According to the official data of the Ministry of Labor and Social Protection of the Population of the Republic of Kazakhstan, as of January 2021, 419,880 persons with disabilities from the working-age population live in Kazakhstan, but only 19% (82,872) of this number are employed and have regular earnings.
Specialists of the «Erekshe Tandau-Shelek» Corporate Fund believe that this percentage can be increased by creating educational projects for people with special needs and thus raising new personnel.
«We have been developing this direction for several years and we see a large flow of people with disabilities who want to study and work. Because they also want to be independent, to be a full-fledged part of society and a good education, work can give them freedom in this sense» says Zahira Begalieva, program director of the «Erekshe Tandau-Shelek» CF.
Last year, the project «Professional online school» Lider Z» of CF «Erekshe Tandau-Shelek» was launched with the support of the general partner - the Fund for the Development of Social Projects «Samruk-Kazyna Trust». It aims to support people with disabilities by training them IT skills and helping them further conquer the labor market.
The school recently released its first alumnis, and some of them are already sharing their success stories.
Gerbeeva Anastasia, 29 years old:
«I live in Aktobe, I have had a disability since childhood. From the very birth I have been telling everyone around that you can live with dignity in spite of. Contrary to the medical diagnosis of the doctors who assured my parents that I would not live long, despite the teachers who insisted that it would be better for me to study at home and that with such a diagnosis the general education system was too tough for me.
Anastasia came to the online school «Lider Z», having thrown down another challenge to herself, and it was this step that became the key to her becoming a specialist and professional.
«2020 has changed my life very dramatically. Seeing the link to the admission of students to the online school «Lider Z» for SMM courses, I applied without thinking, and tried to go for it without the thought that I would not pass. And now I am very proud that I not only successfully completed my studies, but became a winner in this direction.
Currently, I am a certified SMM specialist, I provide services and I am on the way to complete financial independence, but my main pride is that I became a mentor in the school club of students of the Nazarbayev Intellectual School in Aktau - NIS freelancer. I am sure that I will be able to show all the skills that I acquired in «Lider Z».
Gvozdev Mikhail, 38 years old:
«I was born in Petropavlovsk, in the family of an engineer and a teacher, and since childhood I connected my life exclusively with creativity, because having a talent in literature, I could not even think that I would find myself in the IT field. My diagnosis is multiple sclerosis, and of course it changed my life. But despite the illness, I continue self-development, write poetry, and go in for inva-sports».
After completing the SMM course at the «Lider Z» online school, Mikhail has already been hired as a website administrator for one of the largest distribution companies of video surveillance systems in Kazakhstan.
«An employee with a disability surprises, frightens, alarms potential employers, but we see how the situation is changing. Representatives of the socially responsible business sector understand that this category of citizens needs assistance in order to gain the first work experience, to prove that they can be professionals and deserve to live a financially independent life», says Zahira Begalieva.
In the first stream, 30 people with disabilities have already been trained, now the second stream is underway at the school, in which 33 people take part.