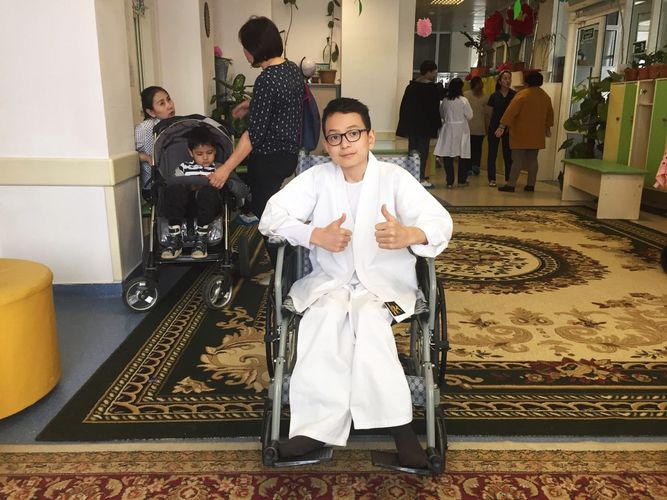 The "Kashietti Zhol" Center has been assisting children with the diagnosis of cerebral palsy within the framework of the Healthy Children project for more than five years. This project is being implemented jointly with the the Social Development Foundation «Samruk-Kazyna Trust».
To date, 3,835 special children have been rehabilitated in this Center. Children with varying degrees of illness are admitted to rehabilitation centers of "Kasietti Zhol". Highly qualified specialists - defectologists, speech therapists, rehabilitologists, exercise therapy instructors, psychologists are working with children. Each of the specialists treat their patients wholeheartedly, puts maximum of their energy, positivity and kindness into children.
Today we spent one day with a child from a rehabilitation center. Meet our hero's name is Aslan, he is 13 years old.
He came to the "Kashietti Zhol" rehabilitation center from Semey city. The boy has spinal cord injury after an accident that happened when he was only three years old. Aslan did not feel his legs, but at the same time he was developing absolutely normal, not lagging behind his peers in anything.
At the age of seven, like all normotypical children, he went to the first grade, to a regular school, where he studied on a par with his classmates and studied only on excellent grades. When Aslan was in primary school, his mother Rayhan found out about the rehabilitation center "Kashietti Zhol". After collecting the necessary documents, Rayhan and his son arrived in the capital and completed the first rehabilitation course.
"We felt the improvements immediately. We are coming to this center for the fifth time, and I am very grateful to all the staff for their care, their professionalism and attentive attitude towards us, » says Rayhan.
Today, after three years, Aslan managed to achieve certain results, for example, sensitivity appeared in his legs. As doctors admit it is not only their achievement. It is also a great faith in our strength, a desire to recover, and, of course, the tireless care of our hero's mother. Rayhan is sure that the best is yet to come.
Aslan's morning, like all children in the center, begins with the morning routine - wash, breakfast, preparation for the procedures. And he has quite a lot of them.
After breakfast, at 9.00, he is scheduled for physiotherapy - electrofreeze and magnets.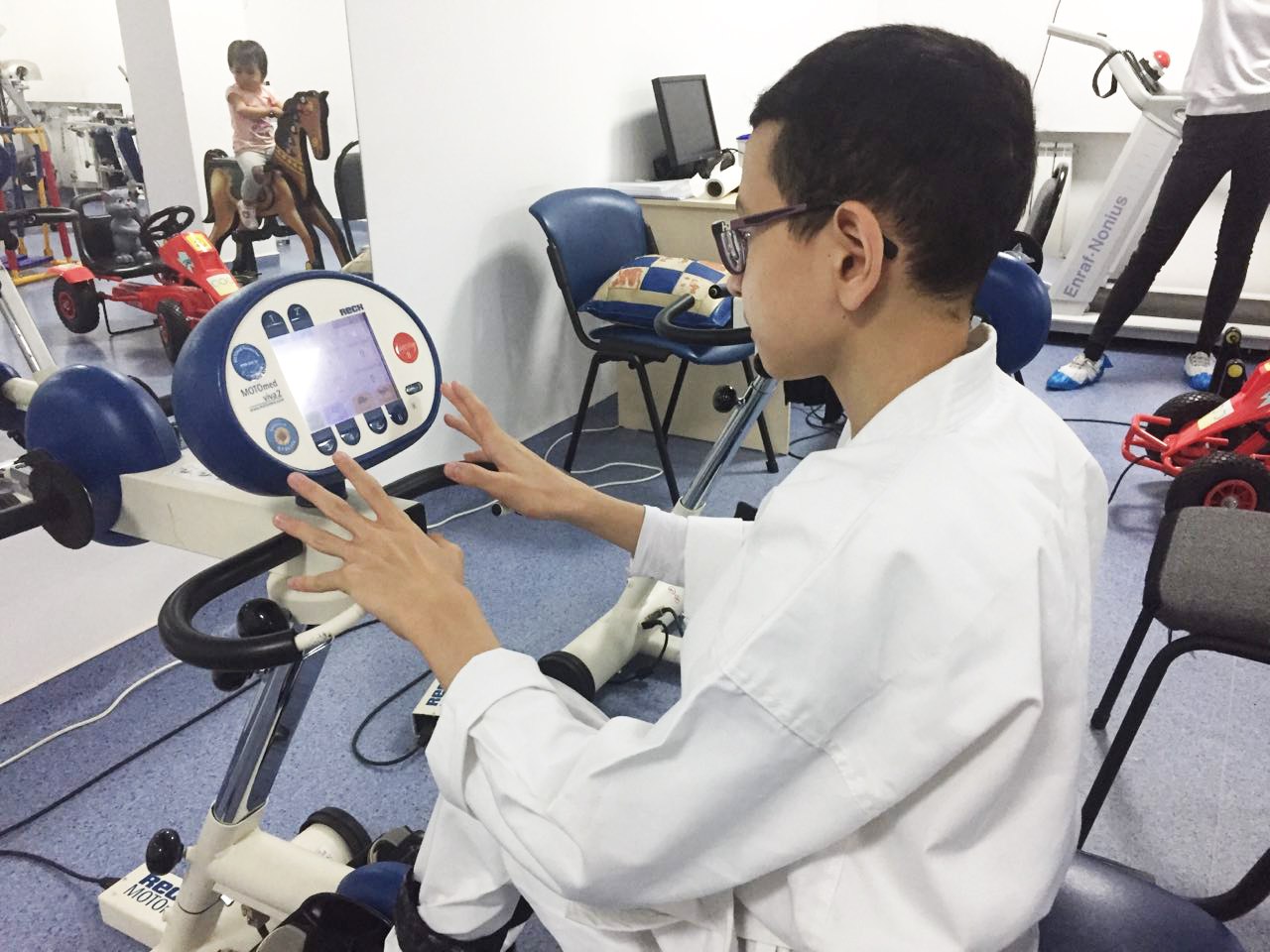 By the way, today Aslan is wearing kimono, which was presented to him in the NGO "World of Equal Opportunities". While in the RC, he became interested in martial arts.
"I really liked karate, this sport is close to me. I try to do it as much as possible," says Aslan.
Then we go to the room of physical therapy, where experienced instructors are there to help.
Here, Aslan sits on the therapy device motomed by himself and the instructors help him to fix his feet. According to experts, this simulator allows you to improve the motor activity of the limbs, restoring muscles and improving blood flow.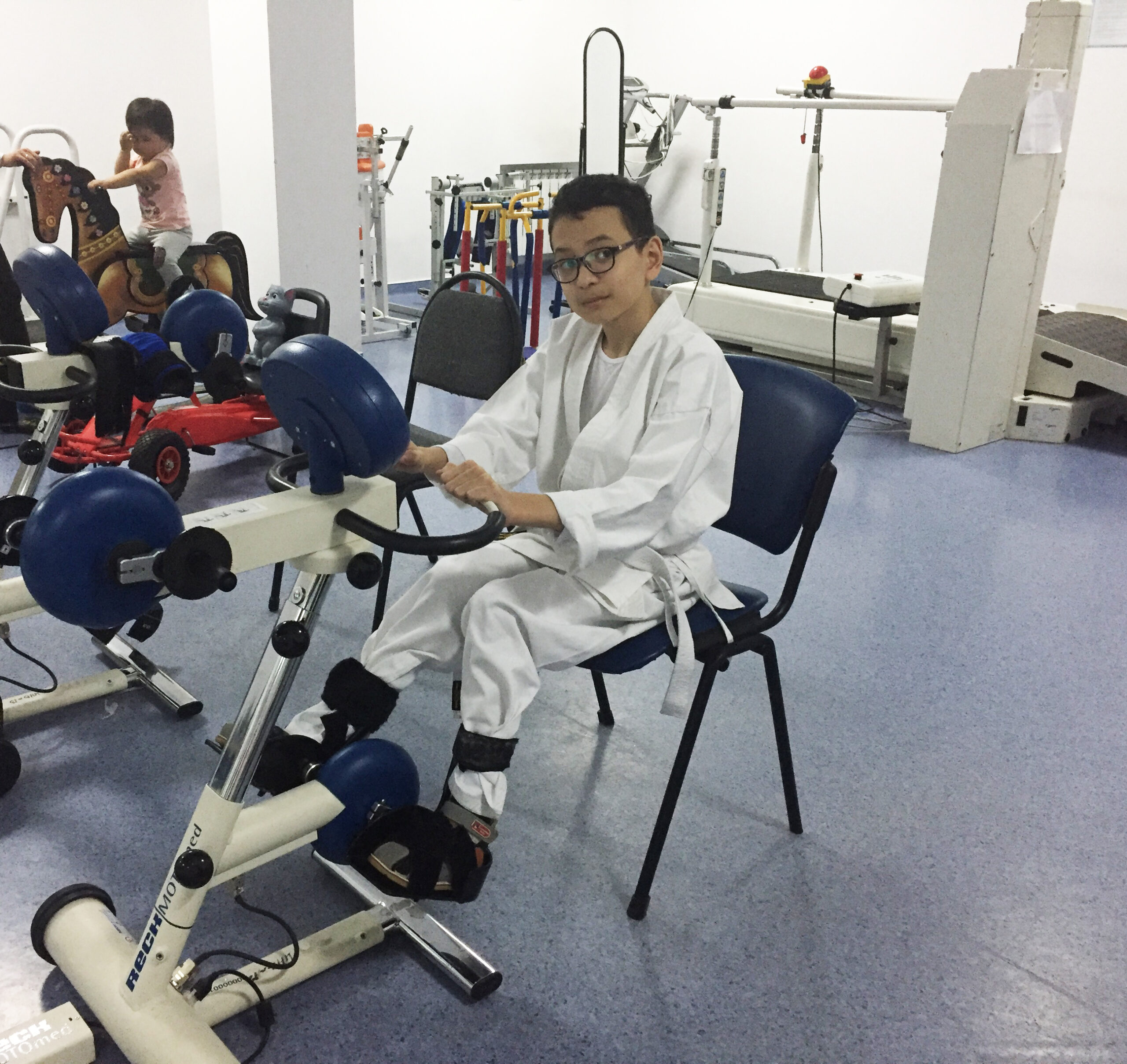 After the motomed, Aslan is connected to another simulator, which is called "Corvit". This is the development of Russian scientists.
"The mechanical action of the support reaction force is transmitted through the nervous system and affects the activity of brain and spinal cord cells. As a result, the systems responsible for monitoring and controlling the motor activity and the muscular-articular apparatus turn on or off, normalizing muscle tone, correcting the work of the postural-tonic system, which significantly speeds up the rehabilitation process», instructor Abai Omarbekov says.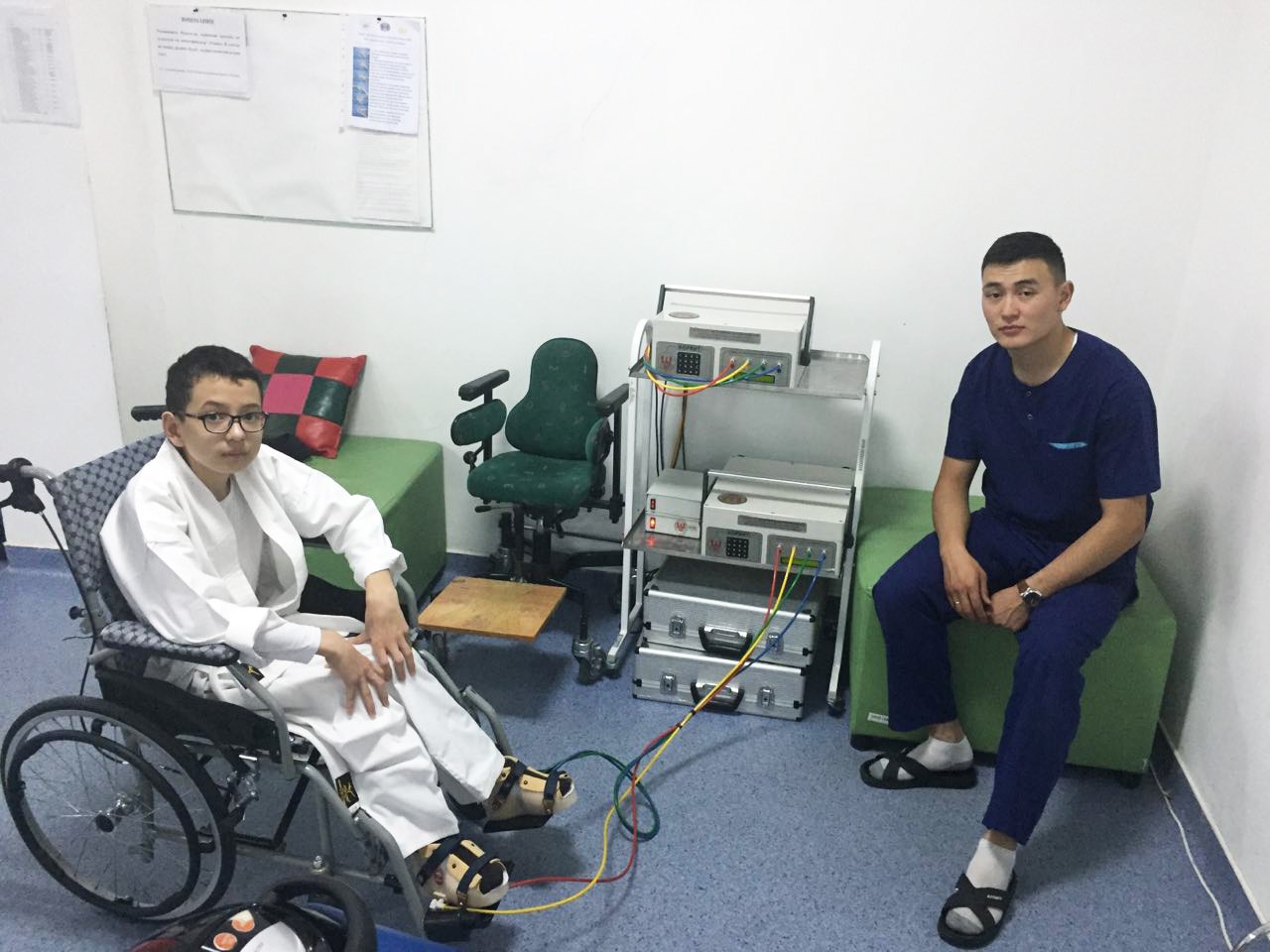 Exercises are over; now we are going to karate training. Aslan demonstrates the techniques that he managed to learn during his stay here. And it turns out he is great!
"I try to repeat the movements that I learned every day, and to constantly make a progress. Thanks to karate, I train my hands. Every year I feel progress," the hero commented briefly.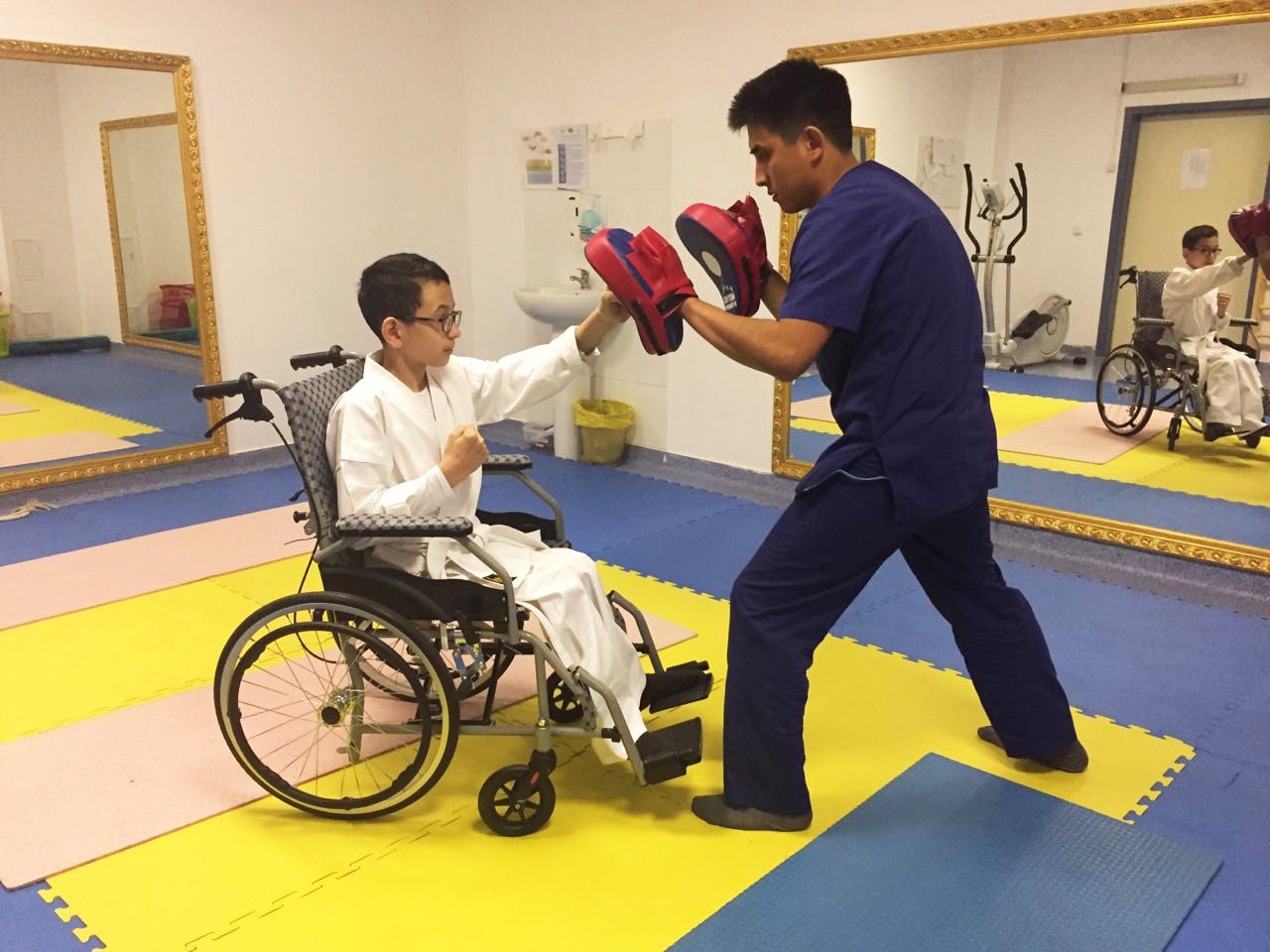 After an active lesson, a little rest, and then a lesson with a psychologist. Assel Kanafina helps children to relieve. Basically, she holds collective classes, but sometimes she is helping individually.
"My main task is to work on socialization. Often we are confronted with the fact that children stay at home, are left alone with themselves, almost never go anywhere. And, as a rule, they do not know how to interact with their peers. Here, in groups, they learn to respect each other, follow general rules, say compliments to each other, smile," says the psychologist.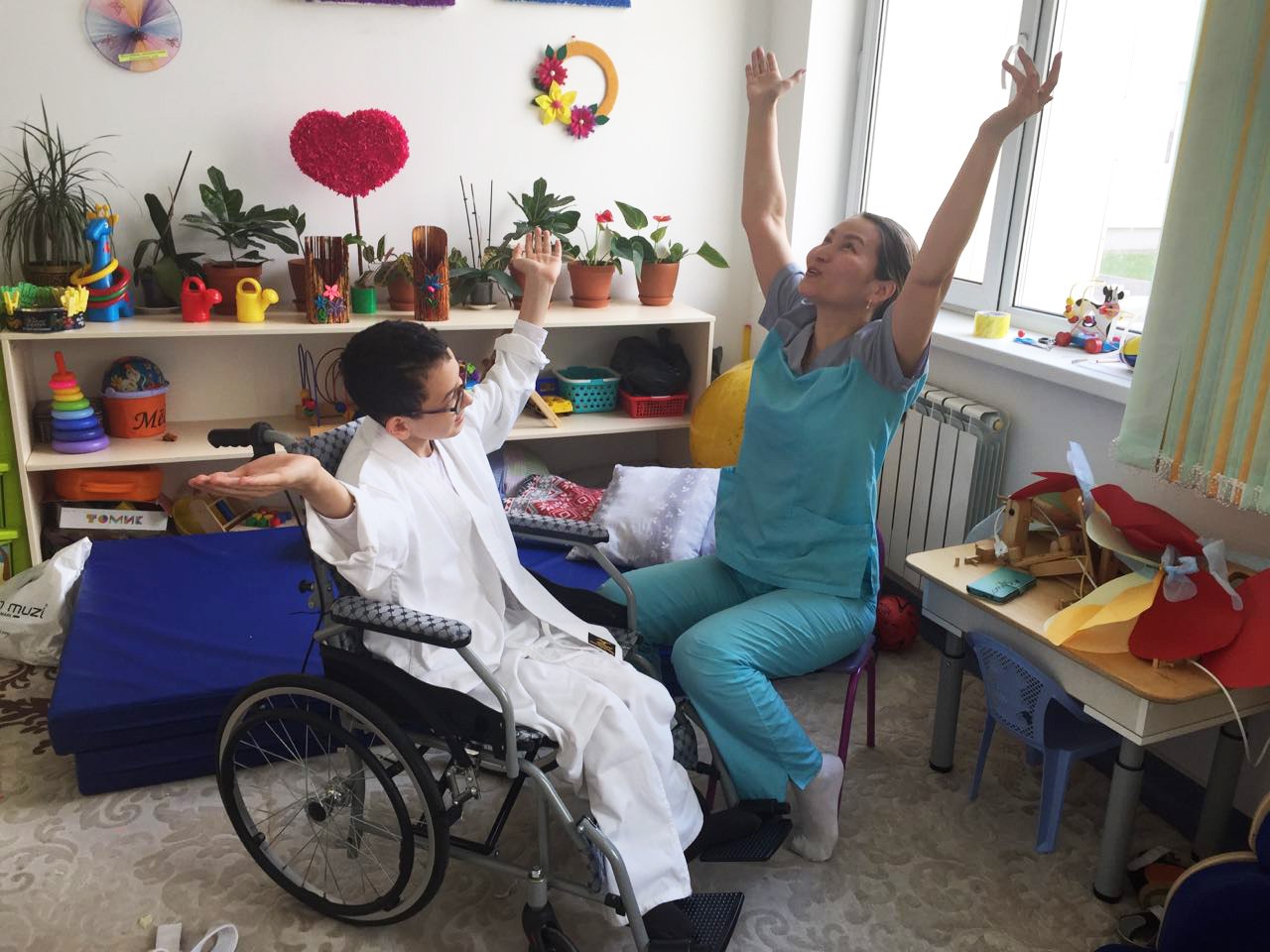 After working wholeheartedly, you can relax a little. The next item in the schedule is a salt cave or halotherapy. There are comfortable sun loungers here, you can lie down, relax and breathe the salt air.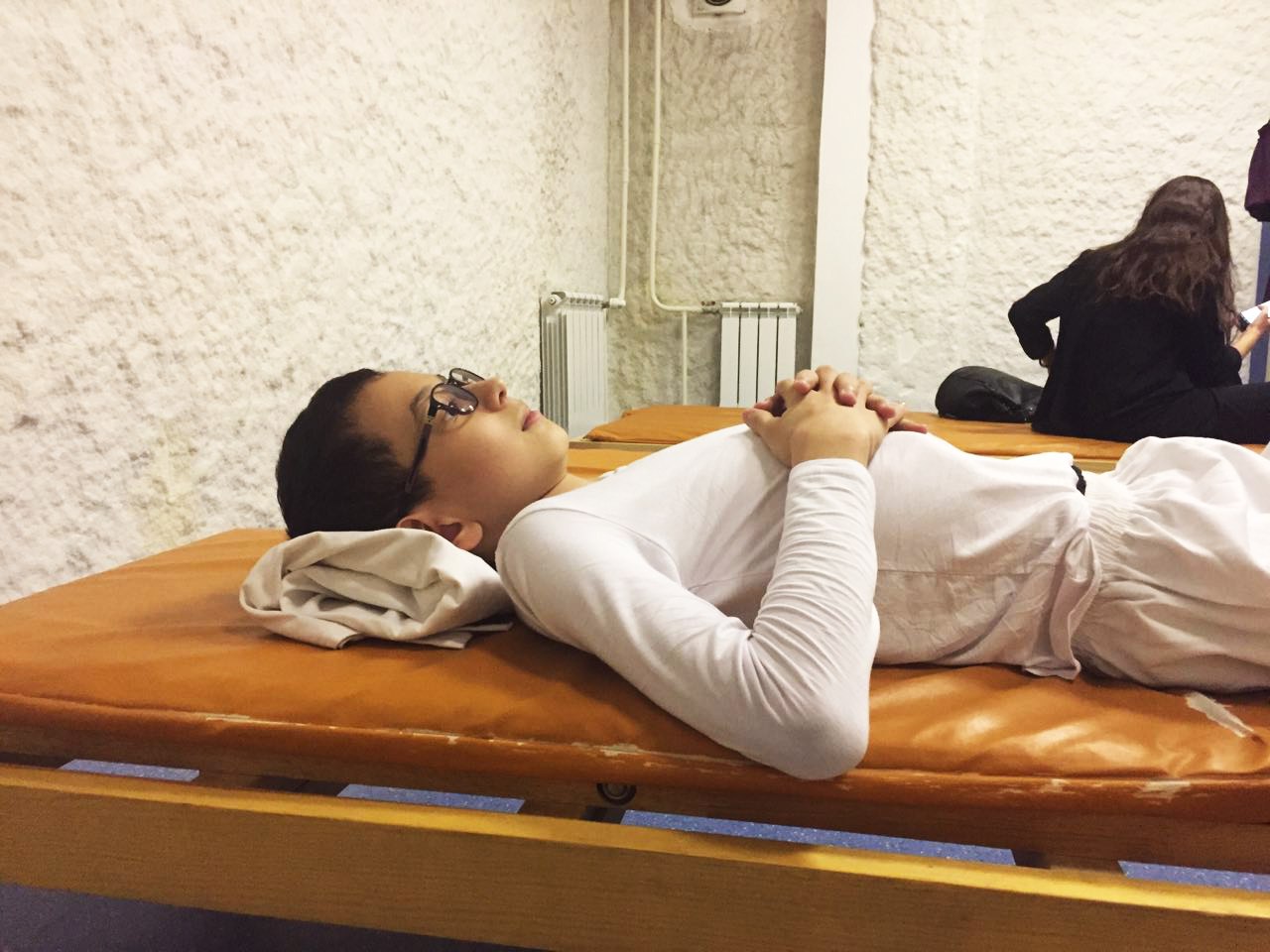 "Salt rooms are good for immunity. Especially for the respiratory system. Therefore, we necessarily prescribe halotherapy to our patients, which lasts for 10 days," says Ainur Nurkhozhaeva, head physician of the RC "Kashietti Zhol ".
Meanwhile, we ask Aslan about his hobbies.
"I like programming. Discovered it for myself recently. I am also interested in jurisprudence. Perhaps in the future I will become a lawyer," says the boy.
"At school, I like math most of all, but I still did not decide which course I'm attracted to the most science or humanities," continues Aslan.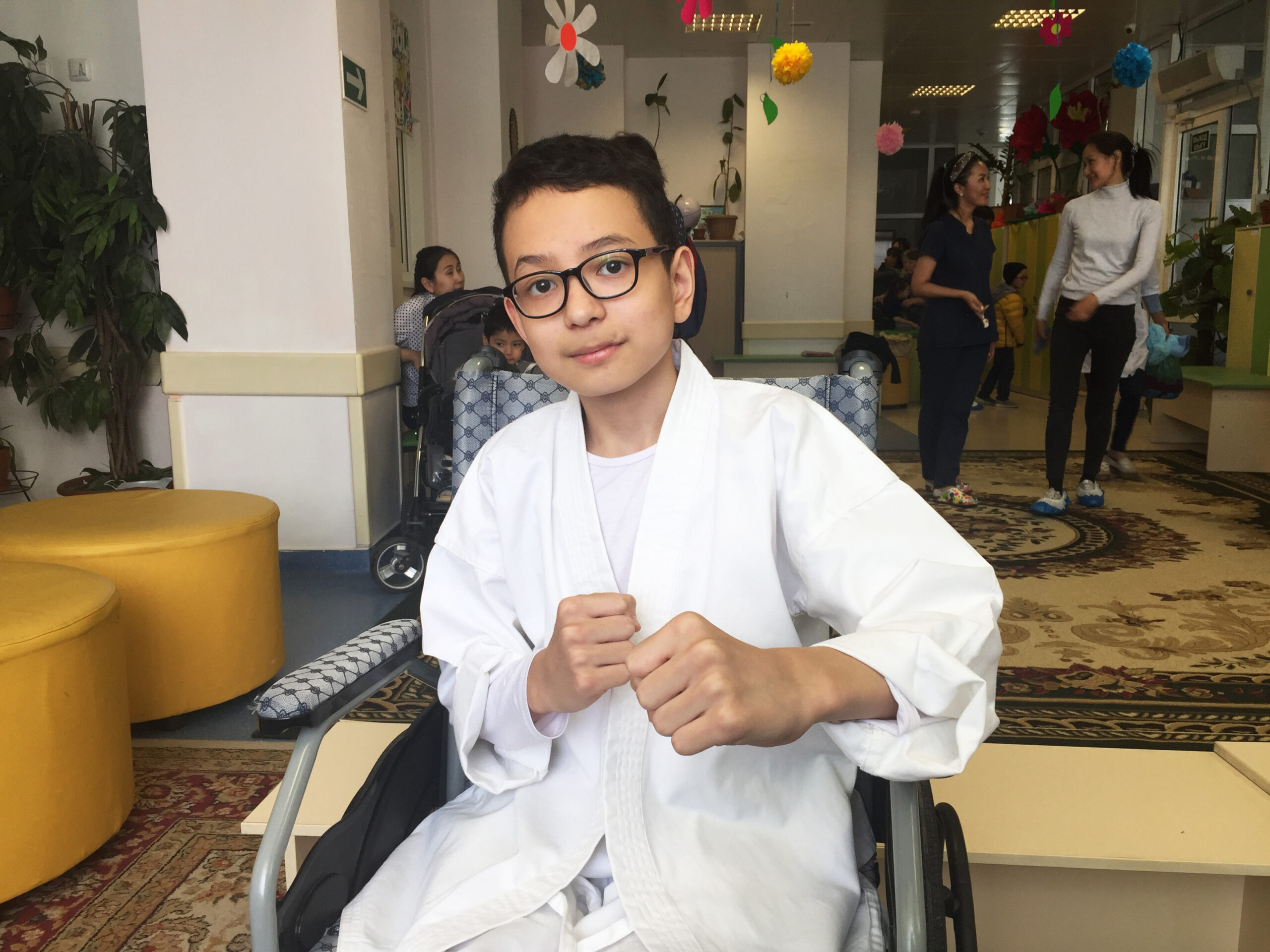 At this point, our meeting with Aslan comes to an end. Recently, he returned home to Semey city. But he wants to come back to the Center again so that one day he can achieve his cherished goal - to stand up and start walking.
"I'm confident that we will start walking. I see the progress that we have achieved thanks to the specialists of the center "Kashietti Zhol", we have hope. Many thanks to everyone who is involved in this miracle. I am immensely grateful to you," Aslan's mom Rayhan says.