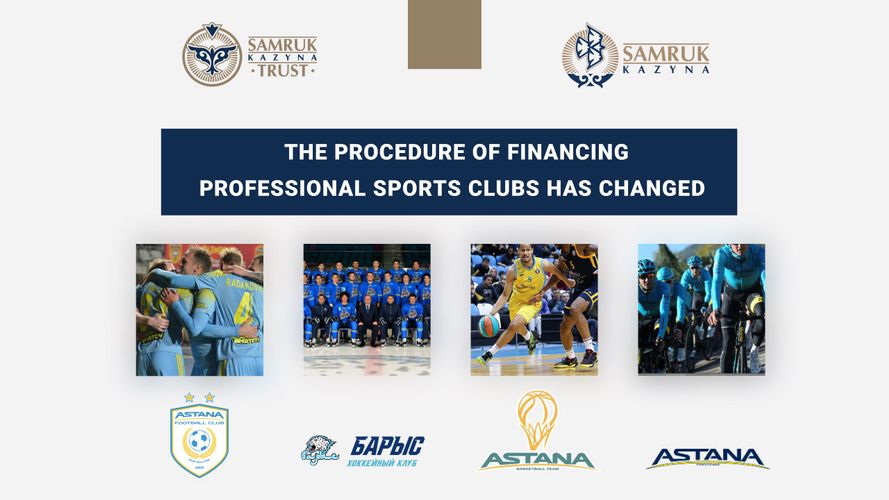 The procedure of financing sports clubs that were part of the Presidential Professional Sports Club «Astana» has been changed. This was announced during an online briefing by Askar Batalov, Deputy Director General of the «Samruk-Kazyna Trust» Social Projects Development Foundation.
According to A. Batalov, the Fund made a decision to liquidate the Presidential Sports Club.
Football club «Astana», basketball club «Astana», hockey club «Barys» and professional cycling team «Astana Pro Team» will continue their work and will be financed directly from the «Samruk-Kazyna» Fund.
Former head of the abolished PPSC Askar Batalov will continue to supervise their activities as Deputy General Director for Sports Issues of the «Samruk-Kazyna Trust» Foundation.
«The goal is to exclude tiered reporting and financial activities, as well as additional costs for the maintenance of administrative and management personnel, » said Askar Batalov.
To recall that PPSC «Astana» was created in 2012 with the aim of strengthening state support for sports, strengthening the positive image of Kazakhstan and its capital on the world stage, promoting a healthy lifestyle and the development of high-performance sports.