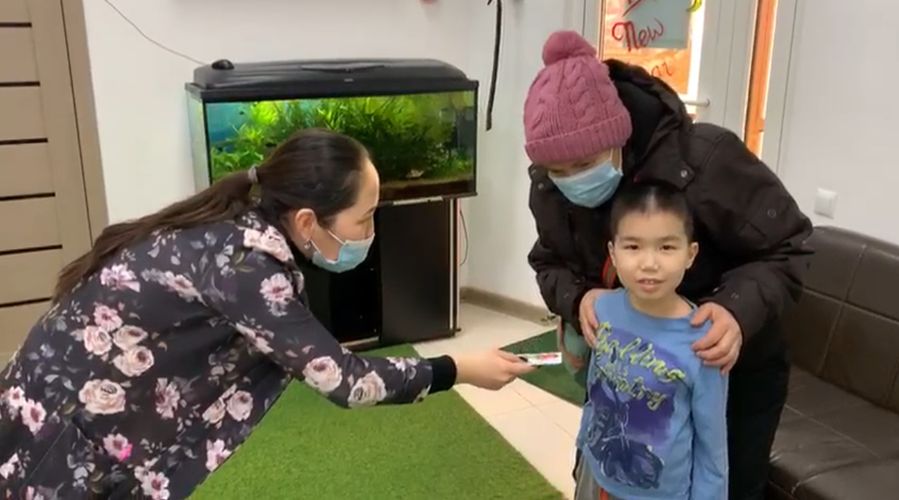 On New Year's Eve, children with a diagnosis of ASD (Autism Spectrum Disorder) living in the cities of Nur-Sultan and Aktobe were presented with gifts. 203 special children from socially vulnerable families received certificates that they can use in the «Simba» children's store. The project was implemented at the initiative of the Public Fund «Zhas Urpaq Inc» and with the support of the Fund for the Development of Social Projects «Samruk-Kazyna Trust».
«Everyone knows that New Year is a special holiday for children. Due to safety requirements, this year we were unable to gather families in one place. But this does not prevent children from creating a festive mood and making them happy», said the project manager Zhuldyz Satimova.
Gift certificates are available for children aged 1.5 to 14 years. Each child has different needs based on age and interests. Now parents can receive gifts based on the preferences of their children. The special children covered by the gifts are members of the «Zhas Urpaq» project run by the «Zhas Urpaq Inc» Foundation.
«This year has been challenging for all of us. We were worried that we would not be able to give the children a New Year's gift. But the specialists of the center made us happy by informing us that they would give us a certificate for receiving a gift. Thank you for giving children hope and joy, inspiring them to believe in miracles», says the mother of a special child, Taukelova Samal.
Within the framework of the «Zhas Urpaq» project, children with different diagnoses receive comprehensive pedagogical assistance from qualified specialists in a correctional and developmental kindergarten and center. The specialists working on this project hone their knowledge internationally and improve their experience. They help children quickly adapt to their environment and feel like full members of society.